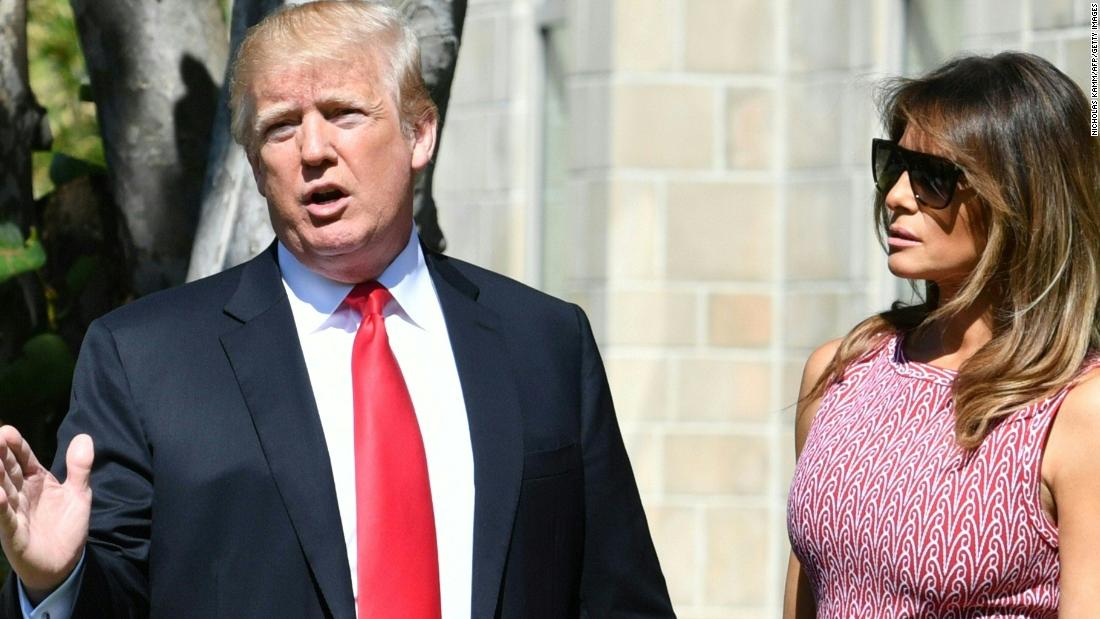 (CNN)On religious holidays like Christmas, Passover and Easter, most Presidents honor the occasion by sending a message of goodwill towards all Americans and then taking a break from politics.
So much for the spirit of Holy Week. With his tweets, the President has displayed his ignorance of immigration laws, including those governing the Deferred Action for Childhood Arrivals (DACA) program. His social media outburst was as at best uninformed, and at worst blatantly misleading. In short, it was unpresidential.
For starters, it makes absolutely no logical sense that the President would make a big deal of announcing "NO MORE DACA DEAL"– in all caps, as though he were taking some bold new stance. Let's recall,
he was the one who ended DACA,
the program that allowed
roughly 800,000 young people
brought here illegally as children, known as the Dreamers, to live and work openly.
The President unilaterally began the unwinding of this program in September, with no plan to replace it, and since then has rejected several bipartisan proposals that would have provided a legislative fix for the plight of the Dreamers. It is nonsensical for Trump to be vowing that there will be "no more deal" when there is not now and never has been any realistic chance of a DACA deal.
Referring to what he regards as unchecked illegal entries at our southern border, the President tweeted, "These big flows of people are all trying to take advantage of DACA. They want in on the act!" But his anger about illegal border crossings seems motivated by something other than…reality. In 2017, arrests at the southern border
hit a 46-year low,
the lowest number since 1971, according to the Department of Homeland Security.
What is particularly startling about Trump's comments this weekend is that he suggests that people are coming to the US without authorization to take advantage of the DACA program. But, thanks to Trump, DACA officially ended on March 5. Even if it were still in place,
to be eligible for DACA,
applicants must have lived in the US since 2007, have arrived before age 16, and been younger than 31 in June 2012.
New arrivals are not eligible for DACA — so to suggest that people are coming here to obtain the program's protections is simply wrong.
Trump was incorrect to assert in one of his tweets Sunday that Mexico is doing "very little, if not NOTHING" to help stem the tide of illegal immigration.
Our immigration system is far from perfect, and has been regarded by many as broken since before Trump took office. However, the American people have
consistently shown in polls
that they think the Dreamers should be allowed to stay here and either l
egalize their status
or
get on a path
to citizenship.
Last year,
a Fox News poll found
that 83% of voters favored allowing "illegal immigrants" working in the United States to become legal immigrants. Trump's agenda is to stir controversy around one of the few immigration issues where consensus exists. And that wall that Trump insists we need? A range of polls show that
only between 34 and 40%
of Americans support his expensive idea.
Read more: https://www.cnn.com/2018/04/02/opinions/trumps-ignorance-about-daca-is-stunning-reyes/index.html