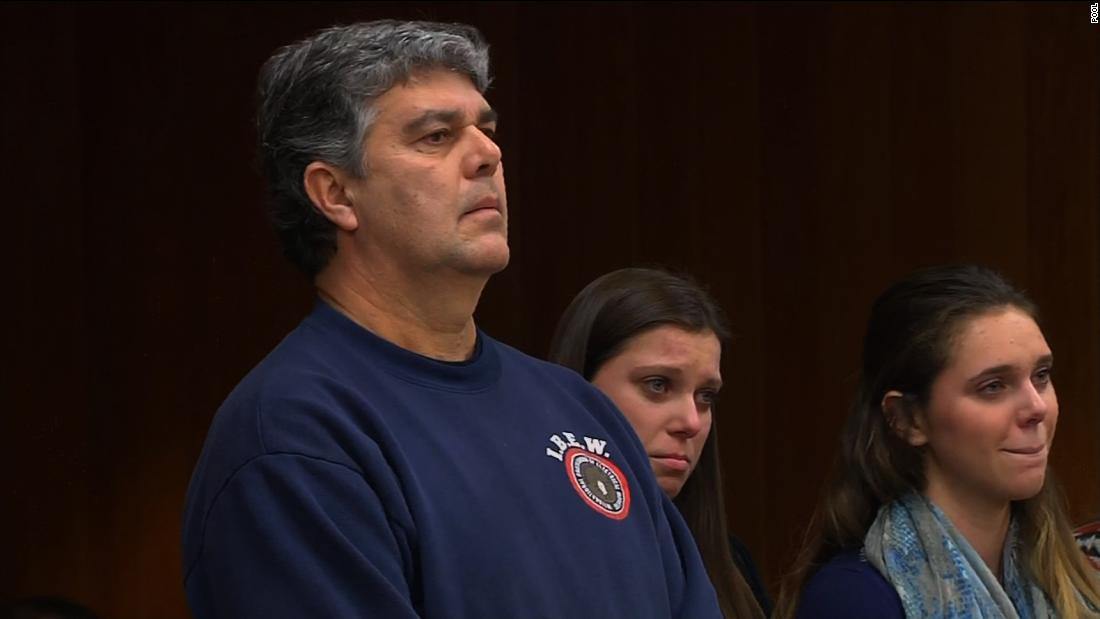 (CNN)When Randall Margraves asked an Eaton County, Michigan, judge on Friday morning for "five minutes in a locked room" with disgraced doctor Larry Nassar, he was turned down.
But as footage of the incident spread like wildfire across the Internet, social media users largely expressed support for Margraves and his actions, which reflected the pent-up frustration and pain the nation and Nassar's victims have endured through weeks of victim testimony that revealed the doctor's sexual exploitation of girls and young women. Margraves' three daughters were among the victims.
Others shared the sentiment, calling the father of three a "hero." Some wrote that they couldn't blame Margraves, that they probably wouldn't have reacted any differently if they were in his shoes.
But some users noted, that no matter how depraved Nassar's actions, violence didn't provide a path to justice. The American justice system would do its job, they noted.
"Wow, control your anger," one user wrote on
CNN's Facebook page
. "The guy was sentenced to a total of 175 years…he's never seeing the light of day again. Why put your own families future in further danger by doing this?"
At a press conference Friday afternoon, Margraves apologized again, but wanted to make it clear that he wasn't a hero.
"My daughters are the heroes," he said, "and the victims and the survivors of this terrible atrocity."
When asked about the outpouring of support on social media, Margraves said he could "appreciate the thoughts."
"I certainly do," Margraves said. "I'm a little bit embarrassed by what happened."
An attorney for Margraves said the family had not approved any GoFundMe pages, and asked that the individuals who started the campaigns take them down.
Read more: http://www.cnn.com/2018/02/02/us/randall-margraves-social-media-reaction/index.html