From his 2015 proclamation of faith in Jesus to his tearful declaration of God's goodness at the Manchester benefit concert, Justin Bieber's faith life has been making countless headlines over the past couple years.
While many have questioned the authenticity of this former bad boy's transformation, Bieber has continued to pepper his social media accounts with bits of spiritual wisdom to point his fans toward Christ.
Last month, he posted this whiteboard message on Instagram telling fans "Jesus is changing me from the inside out every day."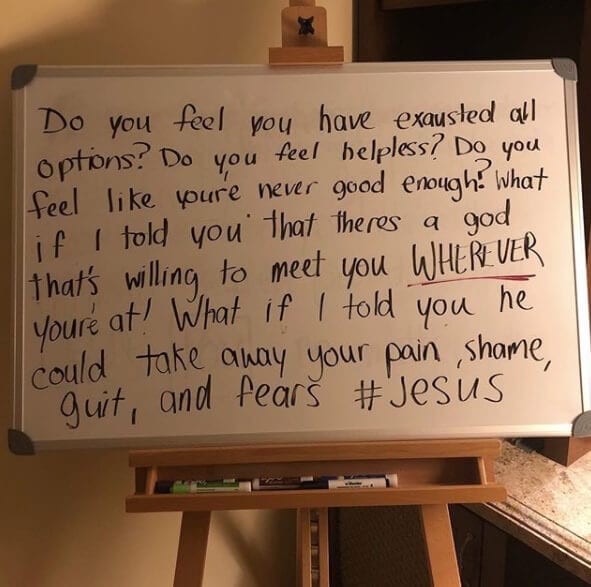 "Do you feel you have exhausted all options?" he writes. "Do you feel helpless? Do you feel like you're never good enough? What if I told you that there's a God that's willing to meet you WHEREVER you're at! What if I told you he could take away your pain, shame, guilt, and fears #JESUS."
Justin knows he's not perfect, (case in point, later noting that he misspelled both 'exhausted' and 'guilt'), but he prays his shortcomings and missteps that have followed his conversion to Christianity are not a reflection of the Savior he serves.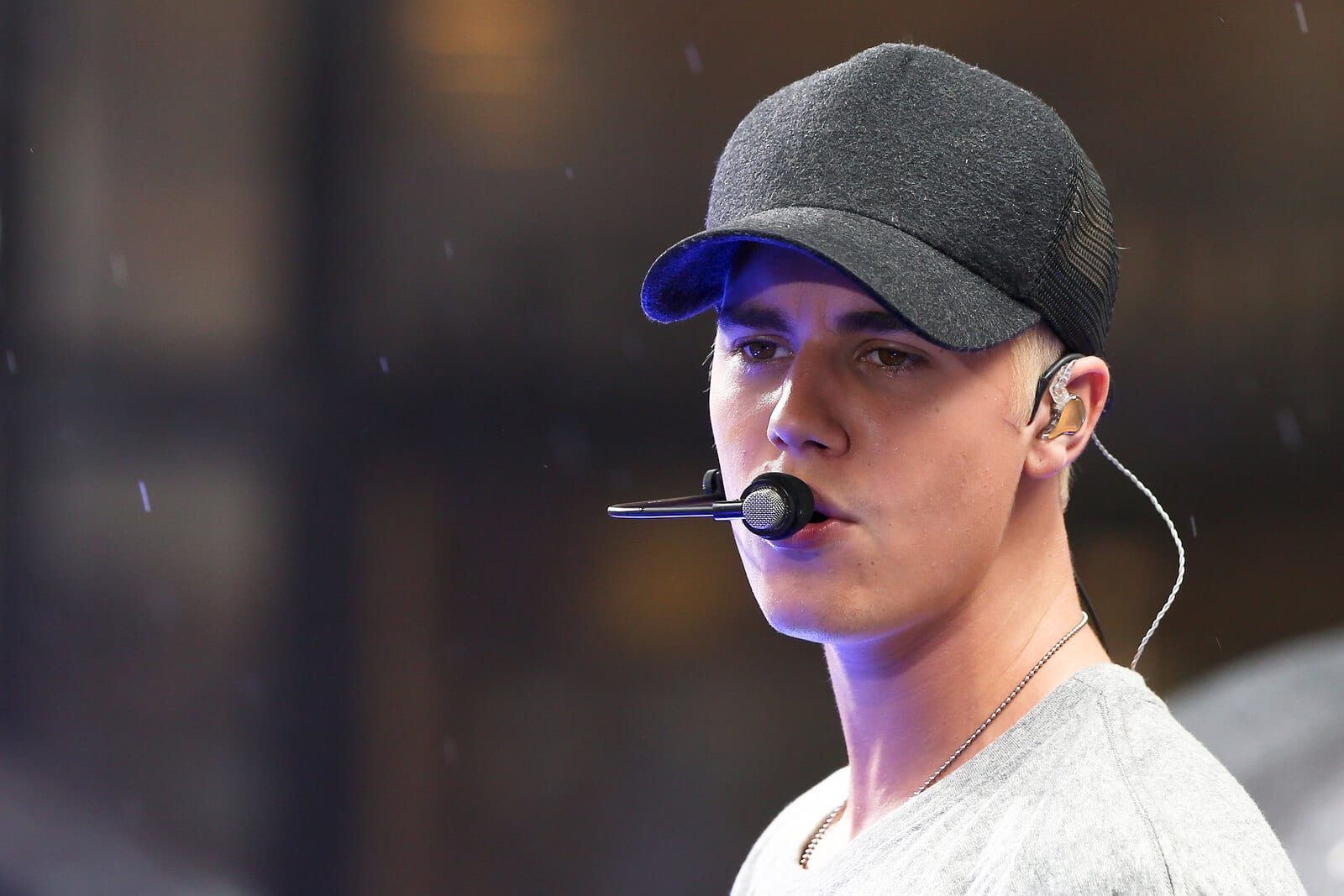 "I just wanna honestly live like Jesus. Not be Jesus—I could never," he said in an interview with Complex. "He created a pretty awesome template of how to love people and how to be gracious and kind. If you believe it, he died for our sins…We have the greatest healer of all and his name is Jesus Christ."
Now Justin is using his artistic talents to spread his love for Jesus, while simultaneously helping the victims of the California wildfires.
"Selling this painting I did called 'Calvary,'" he wrote to his 96 million Instagram followers last week. "ALL PROCEEDS GO TO WILDFIRES IN CA."
The Thomas Fire has reportedly ravaged over 200,000 acres in the area surrounding Santa Barbara, leaving 85,000 people without power and forcing 88,000 to evacuate.
"These fires are unprecedented," said Governor Jerry Brown. "We've never seen anything like it. Scientists are telling us, 'This is the kind of stuff that's gonna happen.' And we gotta deal with it."
If you would like to join Bieber in supporting the Southern California relief efforts, you can donate through YouCaring, a crowdfunding site that has more than a dozen fundraisers tailored to specific families who've been affected by the fires.
Read more: https://faithit.com/justin-bieber-creates-christian-painting-selling-california-wildfires/