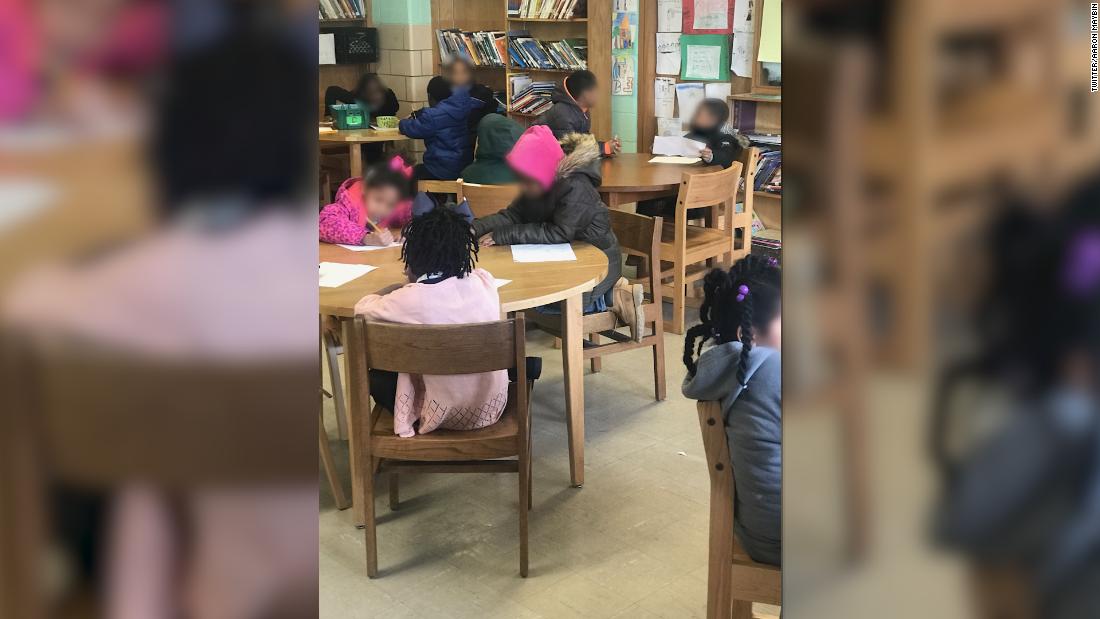 (CNN)Earlier this week, amid freezing temperatures, students across Baltimore City returned from winter break to face unheated classrooms. About 60 schools — nearly one-third of the entire system — reported issues, leading to the closure of four schools on Wednesday and early dismissal in two others. The teacher's union condemned the conditions as "unfair and inhumane." And teachers quickly took to social media to post images of shivering students and thermostats registering harsh temperatures.
The images brought back memories from when I worked as a Baltimore City educator at one of the schools affected this past week. My third year as a second grade teacher, around this time of winter, I remember waking up to the alarm on my phone, reaching to turn it off and checking my weather app: "7 degrees, fair/windy."
When I arrived at school, I found my classroom heater had stopped working. It was frigid. I taught two-digit subtraction and led a picture book read-aloud with students sitting criss-crossed on the class carpet, adorned in a colorful array of jackets, hats, scarves and gloves. These conditions lasted several days. Ultimately, my administration moved me temporarily to the library on the other side of the building, where heat was working.
My students were understanding and compliant. We had done several lessons on the value of showing perseverance in the face of adversity. When I think back on that moment now, I think: No, this is wrong. You should be angry. You should demand better. You — we — should not accept this. But I also remember the short-term pragmatism: They were 7, I was the teacher and we had to get through the school day.
Operating within such a strained system, there is pressure to be a good soldier. To carry on and make a way. To some extent, you have to adopt this mentality to do the job; otherwise you'll become paralyzed with anger and hopelessness. And yet as a young, inexperienced teacher, many days I felt like an accomplice to a large-scale crime, all too aware of the inequity playing out around me but also the limitations of what I could do to combat it.
In 1968, the Rev. Martin Luther King Jr.
spoke
to an audience at Grosse Pointe High School in Detroit, three weeks before he was assassinated. "America is still a racist country," he said. "Now however unpleasant that sounds, it is the truth. … I do not see how we will ever solve the turbulent problem of race confronting our nation until there is an honest confrontation with it and a willing search for the truth and a willingness to admit the truth when we discover it."
A willingness to admit the truth when we discover it. Now is precisely such a moment for truth-telling that lasts beyond a news cycle — in Baltimore, in Maryland, and in our broader American community.
Read more: http://www.cnn.com/2018/01/04/opinions/winter-racism-education-opinion-carnock/index.html