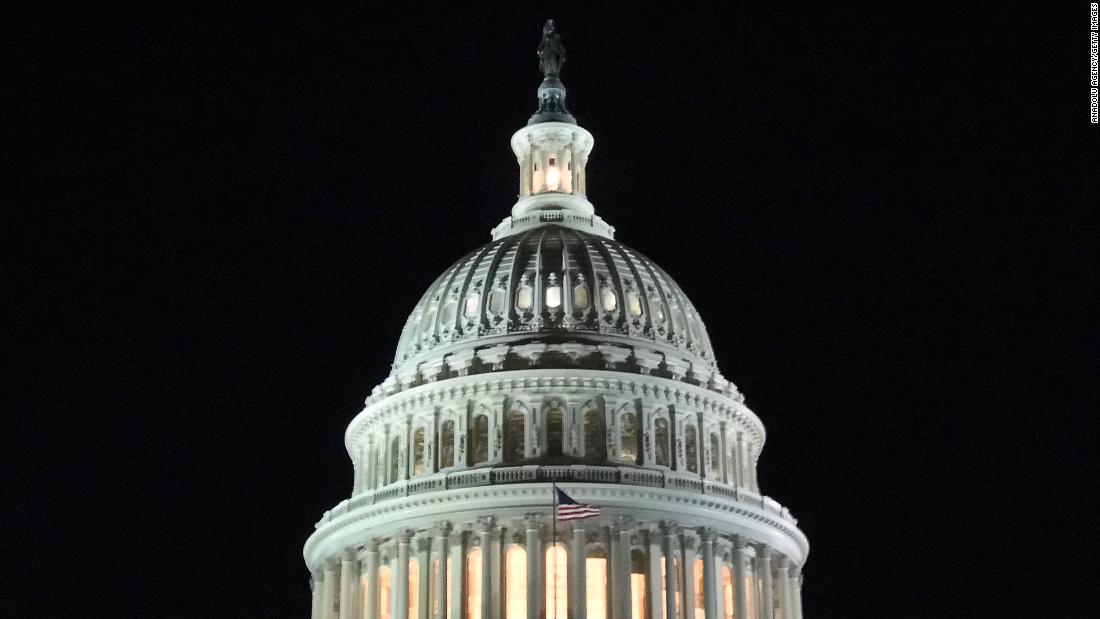 (CNN)Good morning! Your federal government is officially shut down. Wonder how it all affects you? We've got everything you need to know about it in this special Saturday edition of CNN's 5 Things newsletter. (You can also get "5 Things You Need to Know Today" delivered to your inbox every weekday. Sign up here.)
Democrats won't vote for a spending bill until they get an agreement on a fix for DACA, the program that protects undocumented immigrants brought to the US as kids. Republicans won't agree to a DACA fix unless the Dems give on some border security enhancements, including money for President Trump's border wall. A top Dem a
greed yesterday to put that issue on the table
to try to avoid a shutdown. But obviously,
it didn't help
. So, that's where things stand,
until somebody blinks
.
How does this affect me?
It depends on who you are.
If you're a government employee, expect to be furloughed. More than 850,000, "non-essential" federal workers had to stay home during the last shutdown in 2013. If you're active-duty military, you'll stay on the job, but if this stretches into February, you likely won't get paid.
How long will it last?
Will I still get my mail?
Yes, the men and women at the post office will carry on as usual, because the US Postal Service isn't funded by taxpayer dollars.
Do I still have to deal with my taxes?
Of course! Though the bulk of IRS employees have been furloughed (just like
they were in 2013
), you're still responsible for filing your tax return. And if you're expecting a refund, it might well be delayed.
Will I get my Social Security check?
Yes, Social Security is considered an essential service, so the checks will continue to be issued during the shutdown.
Food stamps also will continue
to be funded.
What about kids' health insurance?
Another key sticking point of this debate is
funding the Children's Health Insurance Program
, known as CHIP. With the shutdown, 9 million children — whose parents usually earn too much to qualify for Medicaid but not enough to afford private health coverage — have less certainty about the future of their health care.
Will this affect my travels?
Probably not. Air traffic controllers, TSA agents, border patrol agents and others are considered essential employees providing essential services, so during a shutdown, they'll keep working. Amtrak trains will keep running, as well, and the National Weather Service will keep monitoring the skies.
Will our astronauts have to come home?
No. Most of NASA will be on furlough, like it was
during the 2013 shutdown
, but a small skeleton crew will stick around to keep US astronauts safe in space.
Can I get a gun permit?
Probably not until the shutdown is over because a lot of employees at the Bureau of Alcohol, Tobacco, Firearms and Explosives won't be working.
I live in DC. Should I be worried?
Maybe. Your city's budget is tied up with the federal budget. But policies have changed since the last shutdown, and your mayor on Friday vowed that city services — including garbage pickup —
won't be put on indefinite hold
.
Can I go to a national park?
What about the National Zoo?
You'll able to visit the National Zoo, as well as Smithsonian museums, if you go this weekend. But the zoo and the museums will be
closed starting on Monday
. And the zoo's popular panda cam will be shut down, too. No, really.
Does Congress still get paid?
How will this end?
NUMBERS OF THE DAY
18
$2 billion
That's how much was
lost in productivity
during the last government shutdown in 2013. Two earlier ones — in late 1995 and early 1996 — cost the country $1.4 billion.
QUOTES OF THE DAY
"This shutdown was avoidable."
"A government shutdown represents the ultimate failure to govern."
Read more: http://www.cnn.com/2018/01/20/us/five-things-january-20-trnd/index.html